Mobile Commercial Landscaping Specialists: Helping Businesses Look Their Best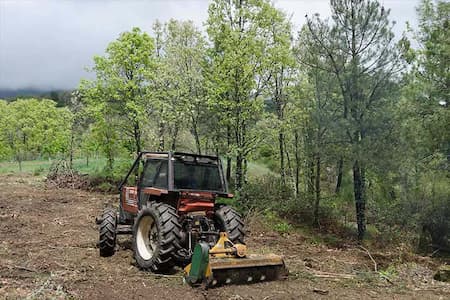 As the premier commercial landscaping specialists in Mobile, we take pride in helping businesses shine through impeccable landscaping. We have the expertise in landscaping for Mobile to elevate your property's appearance and create a positive environment for your clients and employees.
Design And Installation For Business Property Landscaping
Our skilled team excels in designing and installing business property landscapes that align with your brand identity. We understand that your business's exterior is a reflection of your professionalism and values. From aesthetically pleasing designs to strategic plant choices, our goal is to enhance your property's visual appeal and create a welcoming atmosphere.
Commercial Landscaping Maintenance And Care
Maintaining a commercial landscape requires dedication and expertise. At Green Magic Landscape, we offer comprehensive commercial landscaping maintenance and care services tailored to your property's unique needs. Our team ensures that your landscape remains pristine and inviting throughout the year, leaving you free to focus on your business.
Frequently Asked Commercial Landscaping Questions
You can take a look at the frequently asked commercial landscaping questions we get from our clientele about our services. The most common questions we get are listed below with detailed answers to give you the insight you need. If you have further concerns or a question that isn't answered below, feel free to contact us and we'll be sure to help you out!
A well-maintained landscape speaks volumes about your business's attention to detail and commitment to excellence. Our expert commercial landscaping services create a positive first impression, inviting customers to engage with your business.
While DIY efforts are admirable, professional commercial lawn care ensures consistent quality and knowledge-based solutions. Our commercial landscaping team's expertise and specialized equipment guarantee a polished result that DIY methods can't replicate.
Strategic commercial landscaping can enhance energy efficiency by providing shade, reducing cooling costs, and improving insulation. We incorporate eco-friendly practices to create landscapes that benefit both your business and the environment.
Our commitment to personalized commercial landscaping service, attention to detail, and deep understanding of Mobile's climate and soil make us the go-to choice for businesses. We tailor our solutions to your property's unique needs, ensuring exceptional results.
We work closely with you to understand your brand identity and values. From color schemes to plant choices, we infuse your brand into the commercial landscaping design, creating a cohesive and memorable outdoor space.
Don't Let Your Property Look Tragic, Call Green Magic Landscape!
Reach Out to Our

Mobile

Landscaping & Lawn Care Specialists


Today for a Quote Today!
Don't Let Your Property Look Tragic

Call Green Magic Landscape!

Reach Out to Our Mobile

Landscaping & Lawn Care Specialists

Today for a Quote Today!