Debris Removal: Mobile's Hauling, Land Clearing, & Storm Clean Up Pros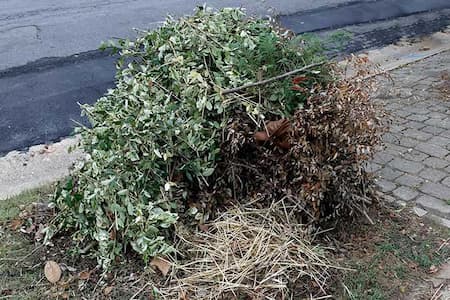 Tackle debris, clear land, and restore order to Mobile properties after storms with our comprehensive debris removal services. Schedule a service and ensure a clutter-free and safe environment for your property. We specialize in landscaping for Mobile, debris removal, land clearing, storm clean up, and light demolition, serving Mobile and its surroundings.
Hauling
Our debris removal hauling services are designed to efficiently remove debris, unwanted materials, and waste from your property. Whether it's yard waste, construction debris, or other unwanted items, we ensure responsible disposal, leaving your space clutter-free.
Land Clearing
When you need to prepare a plot of land for development or simply enhance its appearance, our land clearing services are at your disposal. We use advanced debris removal equipment to clear away trees, brush, and obstacles, creating a blank canvas for your projects.
Storm Clean Up
After a storm, the aftermath can be overwhelming. Our storm clean up services ensure a prompt response to clear fallen trees, branches, and debris. We work diligently to restore safety and aesthetics to your property.
Light Demolition
Our light demolition services are perfect for small-scale projects that require careful dismantling. Whether it's a dilapidated structure or a space in need of renovation, we ensure safe and efficient demolition and debris removal.
Frequently Asked Debris Removal Questions
You can take a look at the frequently asked debris removal questions we get from our clientele about our services. If you have further concerns or a question that isn't answered below, feel free to contact us and we'll be sure to help you out!
While it's possible to do it yourself, professional debris removal ensures efficient and safe disposal. Our debris removal team is equipped to handle various types of debris and waste, saving you time and effort.
Land clearing not only prepares the area for development but also eliminates potential fire hazards and improves the aesthetic value of your property. Our experts ensure thorough and responsible land clearing.
We understand the urgency of debris removal after a storm. Our team is prepared to respond promptly to storm clean up requests, ensuring your property is safe and accessible.
Light demolition requires specialized tools and techniques to ensure safety and prevent damage to surrounding structures. Our professionals have the expertise to carry out demolition with precision.
We prioritize responsible disposal and tree removal by recycling and reusing materials whenever possible. This approach minimizes environmental impact and supports sustainable practices.
Don't Let Your Property Look Tragic, Call Green Magic Landscape!
Reach Out to Our

Mobile

Landscaping & Lawn Care Specialists


Today for a Quote Today!
Don't Let Your Property Look Tragic

Call Green Magic Landscape!

Reach Out to Our Mobile

Landscaping & Lawn Care Specialists

Today for a Quote Today!