Finest Fairhope Landscaping Services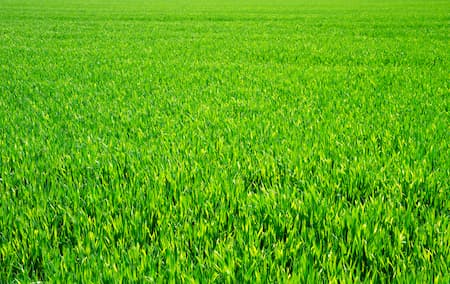 Welcome to the heart of Fairhope's landscape transformation at Green Magic Landscape. We understand the essence of blending nature's beauty with your outdoor living spaces. Our expert team is ready to craft a landscape that resonates with the charm of Fairhope.
Commercial Landscaping for Fairhope Businesses
Transform your business property into a welcoming oasis with our tailored commercial landscaping services. We understand Fairhope's local vibe and design landscapes that mirror the city's appeal while highlighting your business's character.
Fairhope Commercial Lawn Care Specialists
Keep a welcoming and well-kept lawn for your commercial property. Our Fairhope-specific lawn care tactics guarantee that your business landscape reflects the liveliness of the city and gives a warm welcome to guests.
Debris Removal For Fairhope Property Clean Up
With our skilled debris removal services, you can keep your Fairhope property clean and safe. From routine maintenance to storm cleanup, we make sure your outside area is attractive and clutter-free.
Landscaping Design, Installation, & Maintenance In Fairhope
Embrace Fairhope's character with landscapes that captivate. Our comprehensive landscaping services encompass design, installation, and ongoing maintenance, ensuring your outdoor space remains an exquisite reflection of Fairhope's allure.
Landscaping Services For Residents Of Fairhope
Our bespoke landscaping solutions are crafted to resonate with Fairhope's charm, transforming your space to echo the city's elegance. Let's design a landscape that embodies Fairhope's distinct spirit.
Cultivate a lawn attuned to Fairhope's environment. Our dedicated lawn care services are tailored to match Fairhope's unique conditions, presenting a lush landscape that draws inspiration from the city's verdant beauty. Revel in a dense, verdant lawn in Fairhope through our top-notch sodding solutions. Our premium sod is chosen for its compatibility with Fairhope's environment, elevating your property's look.
Fairhope Tree Removal Team
Trust our experts for responsible and safe tree removal in Fairhope. We understand the local ecosystem and ensure tree removal aligns with Fairhope's environmental values.
Tree Trimming In Fairhope
Preserve your trees' vitality and beauty with our expert tree trimming services, uniquely tailored to Fairhope's climate. Our services ensure your trees flourish while complementing the surroundings.
Why Get A Professional To Help?
Each of our professionals provides customers with a full range of commercial lawn care and maintenance services. Keep the lawn, trees, and bushes neatly trimmed and make sure your grounds and pathways remain clear of common safety hazards, we'll be there to manage and improve the landscape so you can spend your valuable time managing your business.
About Fairhope
Fairhope is a sparkling jewel overlooking the Mobile Bay with its renowned Fairhope Pier and park. The city's artistic soul thrives with galleries and festivals, while its downtown area is a mix of unique shops and dining spots. A visit to the Fairhope Municipal Pier is an essential experience, offering stunning bay views. With a commitment to beauty and the arts, Fairhope homeowners can trust our landscaping services to craft outdoor spaces that reflect the city's spirit.
Don't Let Your Property Look Tragic, Call Green Magic Landscape!
Reach Out to Our

Mobile

Landscaping & Lawn Care Specialists


Today for a Quote Today!
Don't Let Your Property Look Tragic

Call Green Magic Landscape!

Reach Out to Our Mobile

Landscaping & Lawn Care Specialists

Today for a Quote Today!